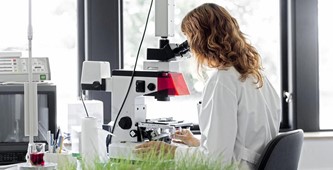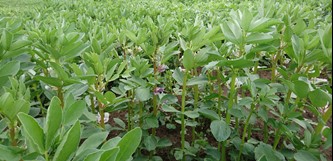 Other Projects
NORFAB - Protein for the Northern Hemisphere
 Like other EU countries, Denmark imports large amounts of soybean protein from the United States and South America to cover the protein requirement for food production. Soybean protein is used in large amounts as animal feed supplements and is an important ingredient in processed foods.Researchers from the universities in Aarhus and Copenhagen will now, together with Danish plant breeders and researchers from Finland, England and Canada, produce new varieties of faba beans in Denmark, Northern Europe and North America. The beans will make it economically advantageous to produce faba bean protein locally instead of importing soybean protein.The researchers will develop and apply new ambitious breeding methods to support the processing of new varieties with better yield, content and quality, based on existing varieties and lines with beneficial properties.
In Denmark, the realistic first goal is to grow 100,000 hectares, equivalent to over 140,000 football pitches, with faba beans, which is estimated to have a value of 1.5 billion danish kroner.
If production is successful, a new production line will be created that will contribute to the economic growth and creation of new Danish jobs. Local production will also have a positive environmental impact from improved crop rotation and reduction of CO2 emissions from soybean transport.
Find more information here
Get more information on several other exiting projects here.